We have a good plan for each country.
Social media allow users to connect and share content around the world, such as photos, videos, messages. With the multiplication of social platforms and the number of users, it becomes very difficult to get visibility in an organic or natural way.
Using "Paid Social" is crucial to be visible to consumers and to acquire new customers.
des consommateurs et acquérir de nouveaux clients.
The main objectives of a social media campaign
The main KPI's of a social media campaign can vary according to the specific needs and objectives of each business.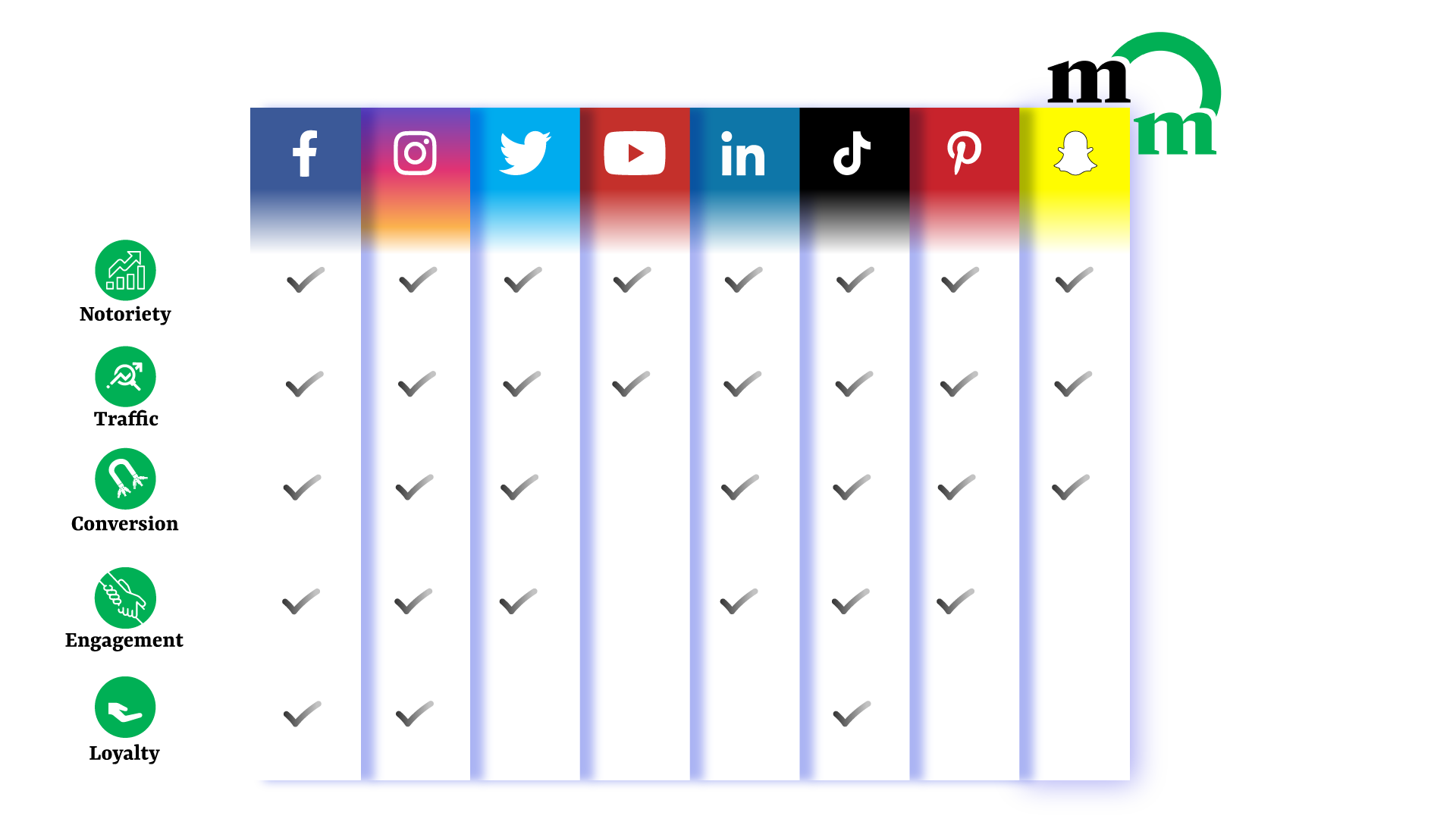 Social media strategy – Our expertise
Discover our Case Studies,
Insights and News